Towards real world interoperability.
"ODF Plugfest helps even small companies and individual developers who have limited resources to focus their activities on important issues. Lots of inspiring ideas and a great learning experience."
Jakub Ondrusek
Comsultia (SK)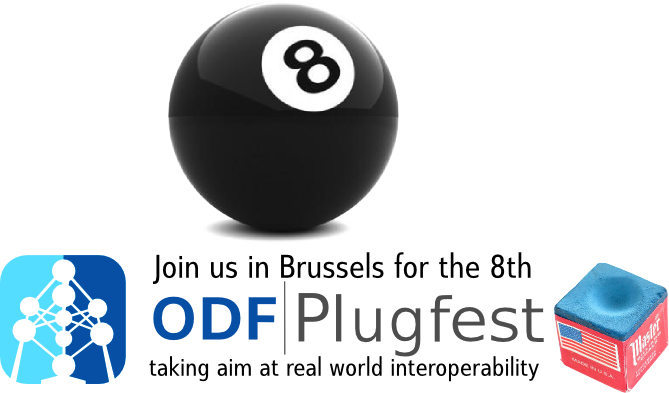 The ODF plugfests are an ongoing series of vendor-neutral events, bringing together implementers and stakeholders of the standard. The goal is to achieve maximum interoperability by running scenario-based tests in a hands-on manner and discuss new and proposed features of the ODF specification.
The eighth ODF plugfest will take place in Brussel (Belgium) on April 19th/20th 2012 hosted by Microsoft Office and organised by OpenDoc Society.
Check out the programme. If you have not registered yet, please do so. Or find out how you can participate online
The 8th plugfest hosted by: