Towards real world interoperability.
Code of conduct ODF Plugfests
During the ODF plugfests we operate under the Chatham House rule.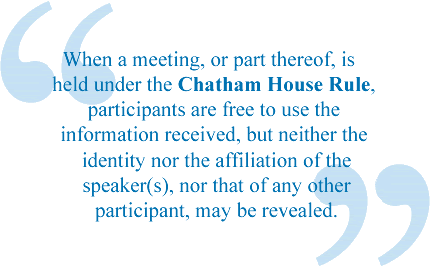 (http://www.chathamhouse.org/about-us/chathamhouserule)
Also, please bear the following in mind:
Be constructive: you may point out issues in specific implementations in an objective way, but the goal is to improve interoperability, not to start flame wars.
Be open: every implementation contains bugs. If you happen to find issues during the testing, please note down a short summary of it on the wiki. Afterwards you can mark it as fixed, showing your commitment to interoperability and the real progress you've made.
Be focused: the goal of the plugfest is to improve interoperability.
Learn more about the plugfests on the plugfest wiki of OpenDoc Society.