Interviews with participants of the 13th ODF plugfest
Background
By Steven Pemberton & Stuart J Mackintosh
If you have used a computer-based word processor, spreadsheet or presentation in recent years, the Open Document Format (ODF) open standard will have almost certainly impacted your experience in some way.
Find out more about the ODF standard
To measure and improve the quality of the ODF implementations, the ODF Plugfest brings together users, developers, testers, and senior institutional and public administrators. The 13th plugfest was no exception, attracting high-calibre influencers from the world of office productivity software to support the event.
This year, in addition to the ODF Plugfest report, we are sharing a selection of views from the participants through short personal interviews conducted by two of the regular participants, Steven Pemberton and Stuart J Mackintosh.
The Questions
Why ODF?

Why is ODF important to you and your organisation?

Why did you attend?

What are you looking to achieve through your participation?

Your preferred outcome?

What do you think a good outcome of the event would be?
Responses
Terence Eden - Government Digital Services (GDS) UK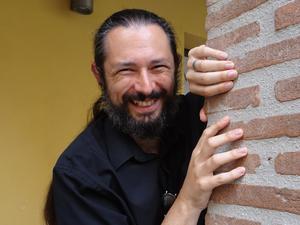 Why ODF?
GDS believe that if we make things open, it makes them better.
Why did you attend?
It gives me the opportunity to explain what the UK Government is doing with ODF and learn what other institutions are doing.
Your preferred outcome?
To get a better understanding of the different organisations who are involved in ODF, and how they work together. I would like to find out how GDS can be more involved.
Stuart Mackintosh - OpenUK Chair / OpusVL Founder
Why ODF?
ODF Opens up the market to innovation and competition, it ensures value is provided through the implementation, rather than locking a user in to an application or propriety format.
Why did you attend?
To support the ODF community, donate resources to help make the testing tools better and assist the vendors and governments engage effectively with the community.
Your preferred outcome?
Increased quality of the interoperability testing and improved awareness of the importance of ODF.
Steven Pemberton - CWI Researcher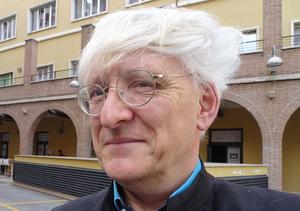 Why ODF?
It permits a choice of software to create documents whilst still being able to share the documents with others.
Why did you attend?
To help develop interoperability of ODF, and because of involvement with standards.
Your preferred outcome?
More interoperability and better visibility for XForms which is part of ODF.
Marijke Abrahamse - Dutch Standardisation Forum and International liaison to the European Commission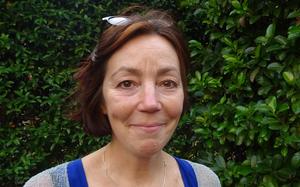 Why ODF?
ODF helps address one of our 3 pillars: interoperability, no vendor lock-in, and a level playing field.
Why did you attend?
It was important for our organisation to be represented at the Plugfest and learn from other administrations.
Your preferred outcome?
Personal learning around the ODF standard, how can we get ODF further. End users have little incentive or understanding so drive must come from the organisations.
Aarti Nankani - Oasis TC / Microsoft programme manager - interoperability & compliance team within office product group

Why ODF?
It is important to Microsoft for many reasons. We see value in the ODF standard, we value openness, and also have a formal undertaking to adhere to ODF standard.
Why did you attend?
To show our commitment to the ODF community.
Your preferred outcome?
Establish face to face communications with the community and show that Microsoft is listening. We have also fixed some bugs raised at previous Plugfest events which are detailed in our presentation.
Franklin Weng - President - Software Liberty Association Taiwan (NGO) -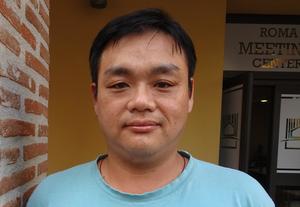 Why ODF?
Open Source is valuable, as is Libreoffice. However, an Open Standard is more important than Open Source.
Why did you attend?
Our Government is making good progress but we still want to make it easier to use Open Source Office suites, support improved testing and generate good quality ODF documents.
Your preferred outcome?
I want to understand which software generates interoperable documents, they must also have a good visual appearance, not just a correct technical format. I hope we make a better ODF that is acceptable to all software.
Svante Schubert - The Document Foundation (TDF) / ODF community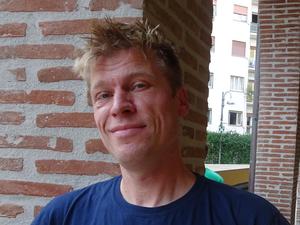 Why ODF?
It is a fellowship of ODF people. ODF is implemented in many applications, it is easy to use.
Why did you attend?
We need to improve ODF, I want to deliver a vision to extend ODF, enable advanced real time collaborative features, to make it shareable.
Your preferred outcome?
Share ideas, contacts, give and receive feedback.
Michael Stahl - Redhat - Software engineer LibreOffice and others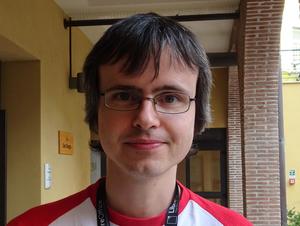 Why ODF?
ODF is an Open Standard, it is used by multiple vendors, and not dependant on any single vendor.
Why did you attend?
I will see if vendor independence actually works in practice.
Your preferred outcome?
We can find and solve problems, and improve interoperability as a result.
Malte Timmermann - Open-Xchange - head of Hamburg ODF and OOXML development team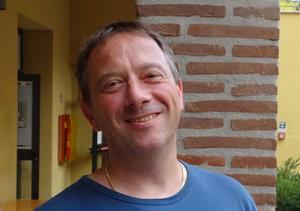 Why ODF?
Because it is an Open Standard and OX rely on these Open Standards.
Why did you attend?
We have attended previous ODF Plugfests and came to give an update on our applications.
Your preferred outcome?
Networking with other ODF implementers, and to discuss the integration of Open-Xchange with the ODF Autotests platform.
Stefan Weiberg - City of Munich - Head of LibreOffice development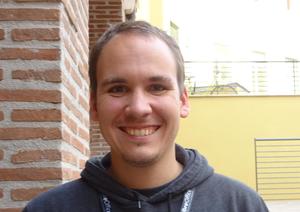 Why ODF?
It is important to have an Open Standard that everyone can agree on, and the standard is free. For the City of Munich, an Open Standard is essential as files can always be opened, so long-term archiving is possible, we are never relying on a vendor product.
Why did you attend?
Get better insight in to the standard, the event improves the interoperability between products. It will be interesting to see how ODF reacts to different products, this will inform our choice of application in the future, we manage about 1.2 million ODF documents so good ODF support is important to us.
Your preferred outcome?
The event should improve the way newer Libreoffice versions render, help fix bugs with Munich's own LibreOffice versions, make sure users have a common experience across future versions of LibreOffice so we plan to integrate the ODF Autotests platform to manage this.
Luke Deller - Australia, LibreOffice Volunteer, observer, user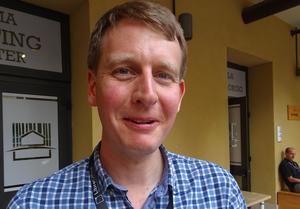 Why ODF?
It is an Open Standard for document interoperability, it is really important.
Why did you attend?
I am personally interested, I must be able to import documents to any application, some vendors do not properly represent the standard.
Your preferred outcome?
To get test suites together, I want to see it working to promote interoperability, it would be good to get Autotests integrated in to the LibreOffice continuous integration programme.
Eike Rathke - The Document Foundation (TDF) Board, Redhat - full time developer for Calc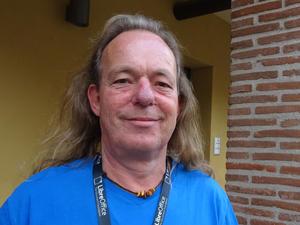 Why ODF?
It is a defined open standard format, a comprehensive standard but not as wide as some standards.
Why did you attend?
I always come to the ODF Plugfest, I like to discuss interoperability, investigating issues and fixes.
Your preferred outcome?
Address issues that we find and improve interoperability, that is the goal.
Mark Hung - The Document Foundation (TDF)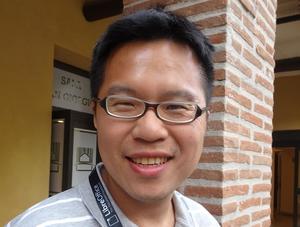 Why ODF?
ODF is an open standard and Taiwan have mandated ODF. About one third of Government documents are stored in ODF, and documents generated by our public sector must use the ODF standard.
Why did you attend?
We have seen many issues in testing, I want to talk to others, see how they address issues, discuss and work together. The Plugfest helps better understand the specification. We have found that some implementations are vague and create problems which need to be addressed.
Your preferred outcome?
Learn how to best create tests and find out what features should be implemented, and are implemented across office suites.
Jos van den Oever - Logius - Duch ministry of the interior - OASIS liaison for the ODF standard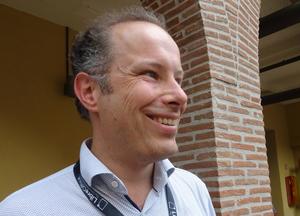 Why ODF?
It is important because computer standards are the digital form of communication. People communicate through computers so computers must need standards to be able to send and receive messages; they need to be a good interpreter.
Why did you attend?
The ODF Plugfest is always very productive, lots of vendors engage. We really fix bugs with ODF implementations and resolve issues. People meet face to face, improve their methods and work out how to collectivity address issues with applications and the standard.
Your preferred outcome?
We already have great outcomes, more people and vendors can create tests and see how documents look across different applications. Others now have Autotest servers running and the community is creating and sharing tests.
The interviewers
Steven Pemberton is a researcher at the Dutch national research organisation for mathematics and computer science, the CWI. He has been involved with Open Standards since he went to the first Web Conference at CERN in 1994, and shortly after joined the fledgling World Wide Web Consortium, where he was involved with the development of CSS, HTML, XForms, and many other standards.
Stuart J Mackintosh holds the position of chair of OpenUK and founder of OpusVL in 1999. Since 1995, he has been involved with the implementation of business critical Open Source solutions to a range of customers across sectors from enterprises to SME.